MAPPING YOUR CAREER PATH IN THE SKILLED TRADES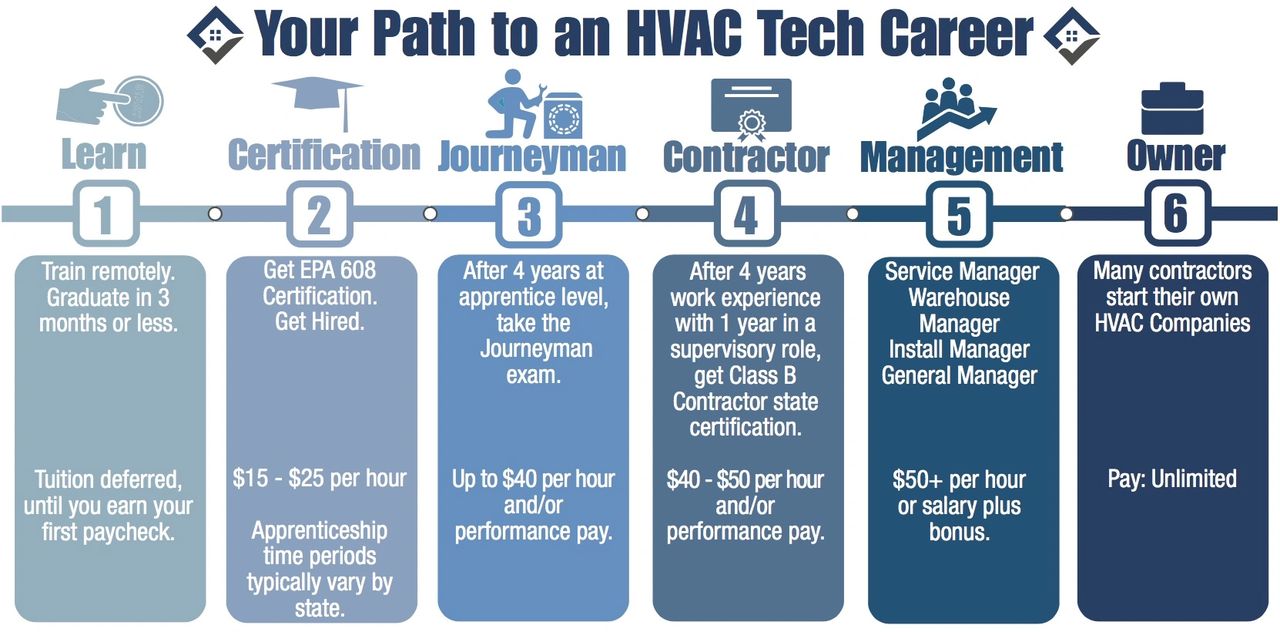 Are you working in the skilled trades now? Do you dream of owning your own business?
Business ownership is just one place a career in the trades can take you.
As you can see from our HVAC, Plumbing and Electrical Career Path illustrations there are a number of satisfying and productive paths you can take in the trades. Click HVAC, Plumbing, Electrician, Solar Installer or Facility Maintenance Tech to learn more about building your career in the skilled trades.
Years go by quickly and too often taking a passive approach to your career ends up feeling unsatisfactory. People spend years working hard at their jobs, hoping to be recognized and given the opportunity to advance. Selecting a career in the skilled trades is one way to realize your dreams whether it's with an employer or gaining expertise to start your own company.
The career counselors at The Blue Collar Virtual Trade School want to learn about you. Your Dreams. Your Career Goals. How do you want to steer your work-life journey? We want to take time to get to know you so we can offer suggestions that fit your goals. Our goal is to help you take the first step.
And, our Deferred Tuition program makes it easy for you to get started. Interested? Give us a call today: 512-354-1109.
You are one click away from launching a rewarding trade career.